IS HYDROGEN OUR ENERGY FUTURE?
Countries are excited about hydrogen as a way to reduce their CO2 emissions, in a fuel that could use existing energy infrastructure, and have applications in many energy sectors. This has spurred growth of hydrogen plants in China, where they're inexpensive to build and can be powered by their large solar facilities. Interest is growing too in Europe, and other countries with carbon pricing and targets. While the US is not broadly motivated, the Gulf Coast region, with its refinery and chemical complexes, is beginning to move.

The progress has surprised many, with the supply of hydrogen projected to outstrip its limited demand at least until the middle of the decade. Costs need to come down for demand to grow, in transportation, industry and power generation. A carbon price, and continued technological and manufacturing developments, will likely be required for hydrogen to compete.

But then, could hydrogen be our energy future?

Dr. Julio Friedmann, a Senior Research Scholar at the Center on Global Energy Policy at Columbia University, and Dr. Steve Hamburg, the Chief Scientist at the Environmental Defense Fund, weigh in.
Guests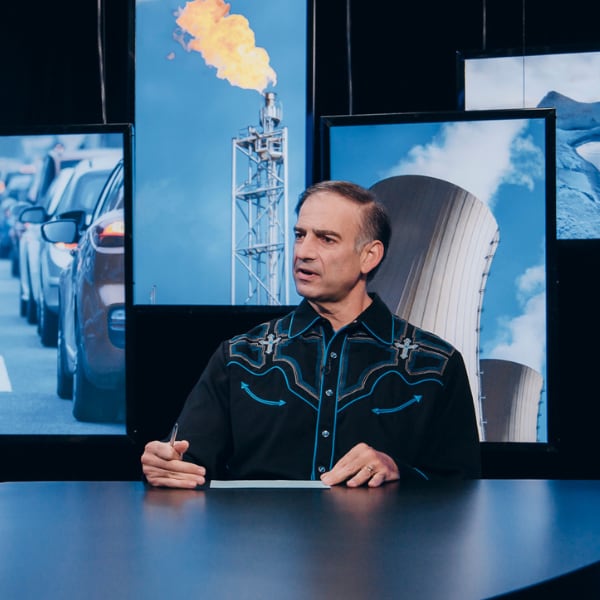 Dr. Julio Friedmann
Senior Research Scholar, Center on Global Energy Policy at Columbia University SIPA
Dr. Julio Friedmann is a Senior Research Scholar at the Center on Global Energy Policy at Columbia University SIPA. He served as Principal Deputy Assistant Secretary for the Office of Fossil Energy at the Department of Energy. Julio has worked with the U.S. State Department, the U.S. Environmental Protection Agency, the U.S. Treasury, and Lawrence Livermore National Laboratory. He is the CEO of Carbon Wrangler, LLC and a Distinguished Associate at the Energy Futures Initiative.

Dr. Friedmann is one of the most widely known and authoritative experts in the U.S. on carbon removal, CO2 conversion and use, hydrogen, industrial decarbonization, and carbon capture and sequestration. Dr. Friedmann received his Bachelor of Science and Master of Science degrees from MIT, followed by a Ph.D. in Geology at the University of Southern California.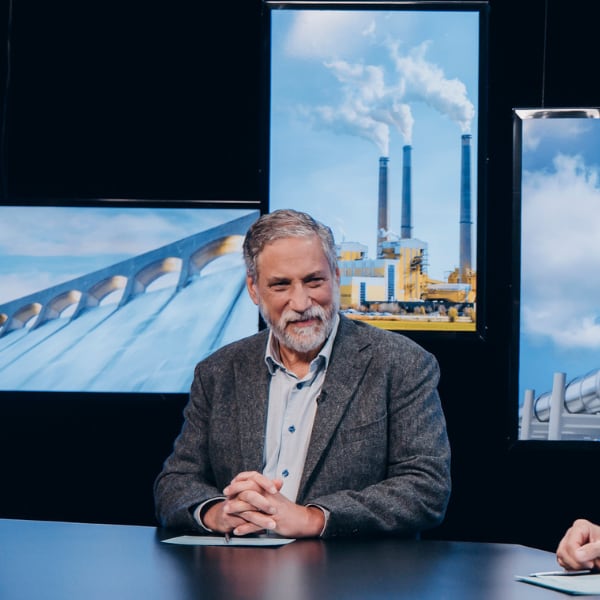 Dr. Steven Hamburg
Chief Scientist at Environmental Defense Fund
Dr. Steven Hamburg plays a leading role in EDF's research efforts, quantifying methane emissions from the natural gas supply chain. Steven was an environmental science professor at the University of Kansas and Brown University. He directed the Environmental Studies Program at Kansas and was the founding director of the Global Environment Program at the Watson Institute for International Studies at Brown.

Steven served as a lead author for the Intergovernmental Panel on Climate Change and was acknowledged as one of the contributing recipients of the 2007 Nobel Peace Prize. He was twice awarded an Environmental Merit award by the US EPA Region.

Dr. Hamburg received a PhD in Forest Ecology from Yale University, a M.F.S. from Yale School of Forestry & Environmental Studies, and a B.A. from Vassar College.