Is It Time For More Nuclear Power?
Part 1
Nuclear reactors have generated a significant portion of our electricity, without emitting CO2, since the 1960s. While this global share has declined in the last 25 years from about 17 percent to about 10 percent, nuclear proponents say we can't meet climate goals without expanding the fleet and pursuing new nuclear technologies. Waste can be stored safely on site indefinitely, as decades of operation have proven. And despite three high profile accidents, studies show that nuclear power is as safe as solar.

Opponents say cost and time are the main issues and nuclear power cannot play a significant role in climate change mitigation. In contrast, they point out renewables grew from about 1% of generation in the mid-1990s to almost 12% in 2020. Some existing plants have become uneconomic to operate, contributing to closures in the last decade. The new reactors being built today -- certainly those in the US and Europe -- are far over budget, and over schedule. And this may be the largest concern: if we are to meet decarbonization targets, each nuclear plant could take over a decade to permit and construct. While alternatives could be deployed in a few years.

Will expanding nuclear power play a significant role in decarbonizing the electricity sector, in the US and globally? Can it do so in time to make a substantial impact on mitigating carbon emissions? Or should we pursue other options?

Is it time for more nuclear power, in the US and globally?

Dr. Arjun Makhijani, the President of the Institute for Energy and Environmental Research, and Michael Shellenberger, a best-selling author and Founder and President of Environmental Progress, weigh in.
Guests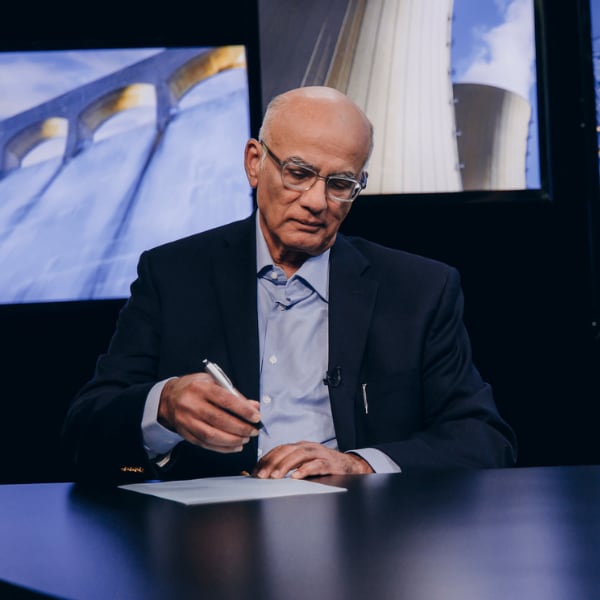 Dr. Arjun Makhijani
President of the Institute for Energy and Environmental Research
Arjun Makhijani is President of the Institute for Energy and Environmental Research. Dr. Makhijani is the author and co-author of numerous reports and books on energy and environment related issues. He was the principal author of the first study of the energy efficiency potential of the US economy published in 1971. In 2007, he was elected a Fellow of the American Physical Society.

He has served as a consultant on energy issues to utilities, including the Tennessee Valley Authority, the Edison Electric Institute, the Lawrence Berkeley Laboratory, and several agencies of the United Nations.

He earned his Ph.D. from the Department of Electrical Engineering and Computer Sciences at the University of California, Berkeley, specializing in nuclear fusion.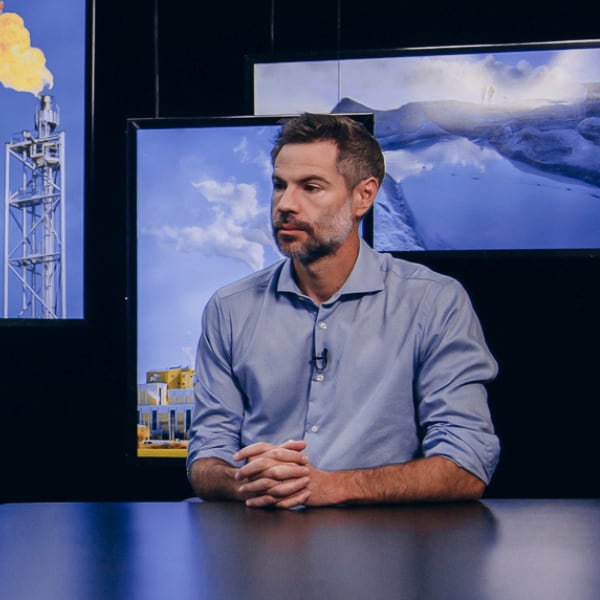 Michael Shellenberger
Best-selling author
Founder and President of Environmental Progress
Michael Shellenberger is founder and president of Environmental Progress, an independent nonprofit research organization. Michael is a Time Magazine "Hero of the Environment," and Green Book Award winner. Shellenberger is a leading investigative journalist who has broken major stories on rising climate resilience, growing eco-anxiety, the U.S. government's role in the fracking revolution, and climate change and California's fires.

Shellenberger is currently writing The War on Nuclear: Why It Hurts Us All to be published in Spring 2023 by Carus Books. Michael has been called a "environmental guru," and "North America's leading public intellectual on clean energy," for his writings and TED talks, which have been viewed over five million times.